Wishing a custom fit to your bike?
---
you can get a PERFECT bike-Position  for the most affordable ride.
FOLLOW THE FORM AND FILL THE A;B;C OF YOUR BIKE!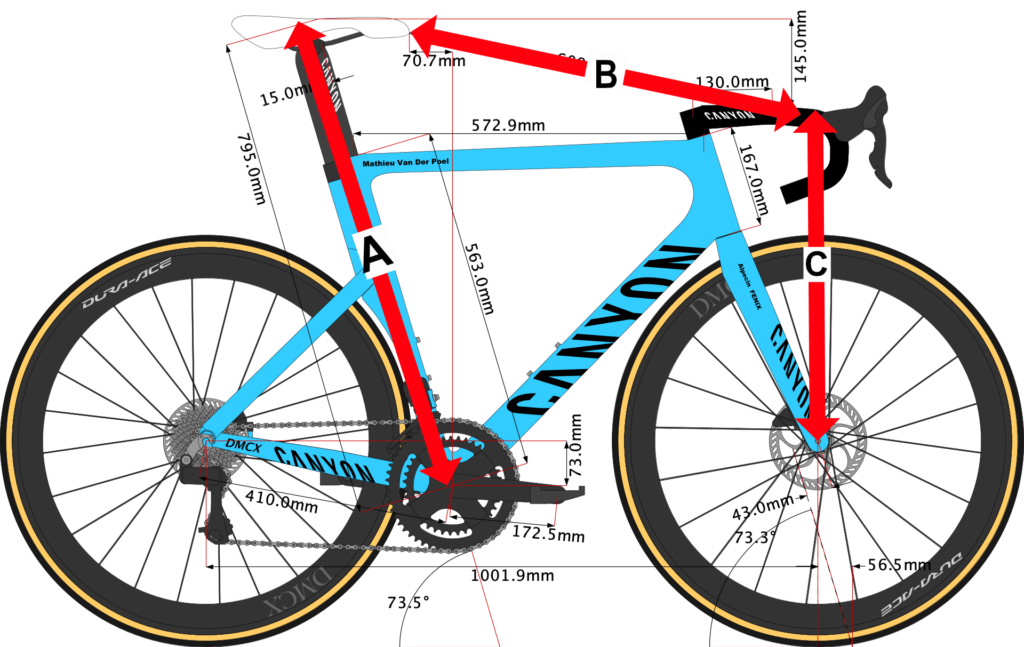 Depending on your preferences, you may want to tilt the saddle downwards. This is sometimes recommended for riders who do a lot of steep climbing.
Finding the correct saddle position is crucial to achieving maximum pedalling efficiency and staying comfortable. Follow these tips to find your optimum position on the bike.
To get the saddle height [A], simply open the seatpost clamp and slide the up and down. To find the correct height, sit on the with your heels on the pedals. At the correct saddle height, your leg should feel slightly stretched when the pedal is in the lowest position. To stay stable on the bike while testing this, you can lean against a wall, or ask somebody to hold the bike for you. Image
BIke Setup
Technical setup bike form