This is an excellent, long city route using lot's of quiet lanes, parts of the Monsanto Parque. It's quite uphill, so if you're looking to improve upon your fit this would be ideal for you other wise you can choose one E-bike.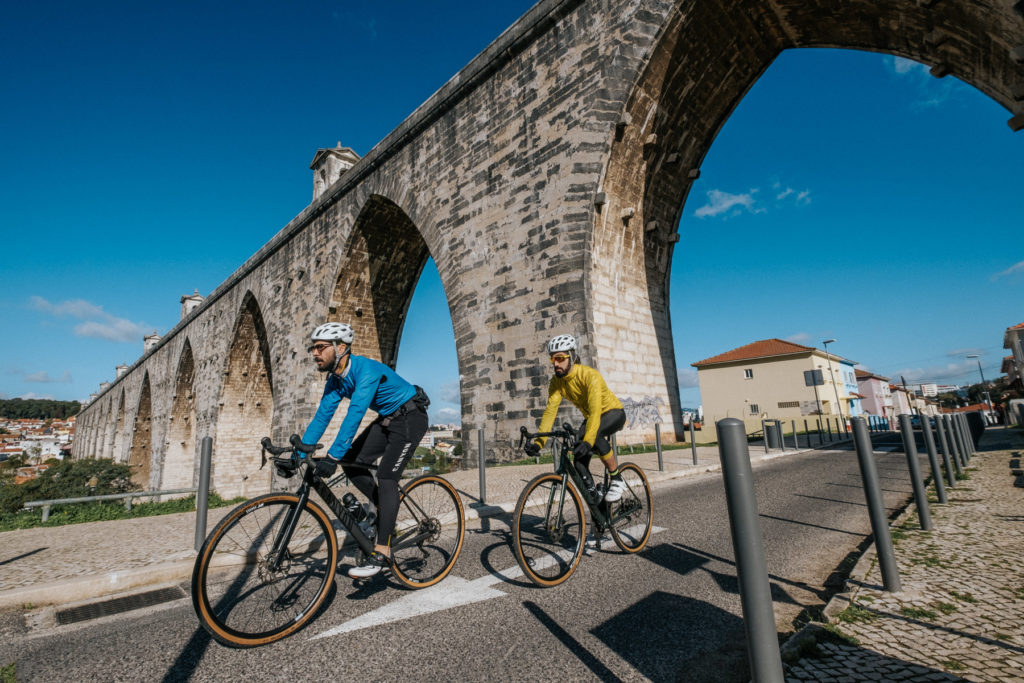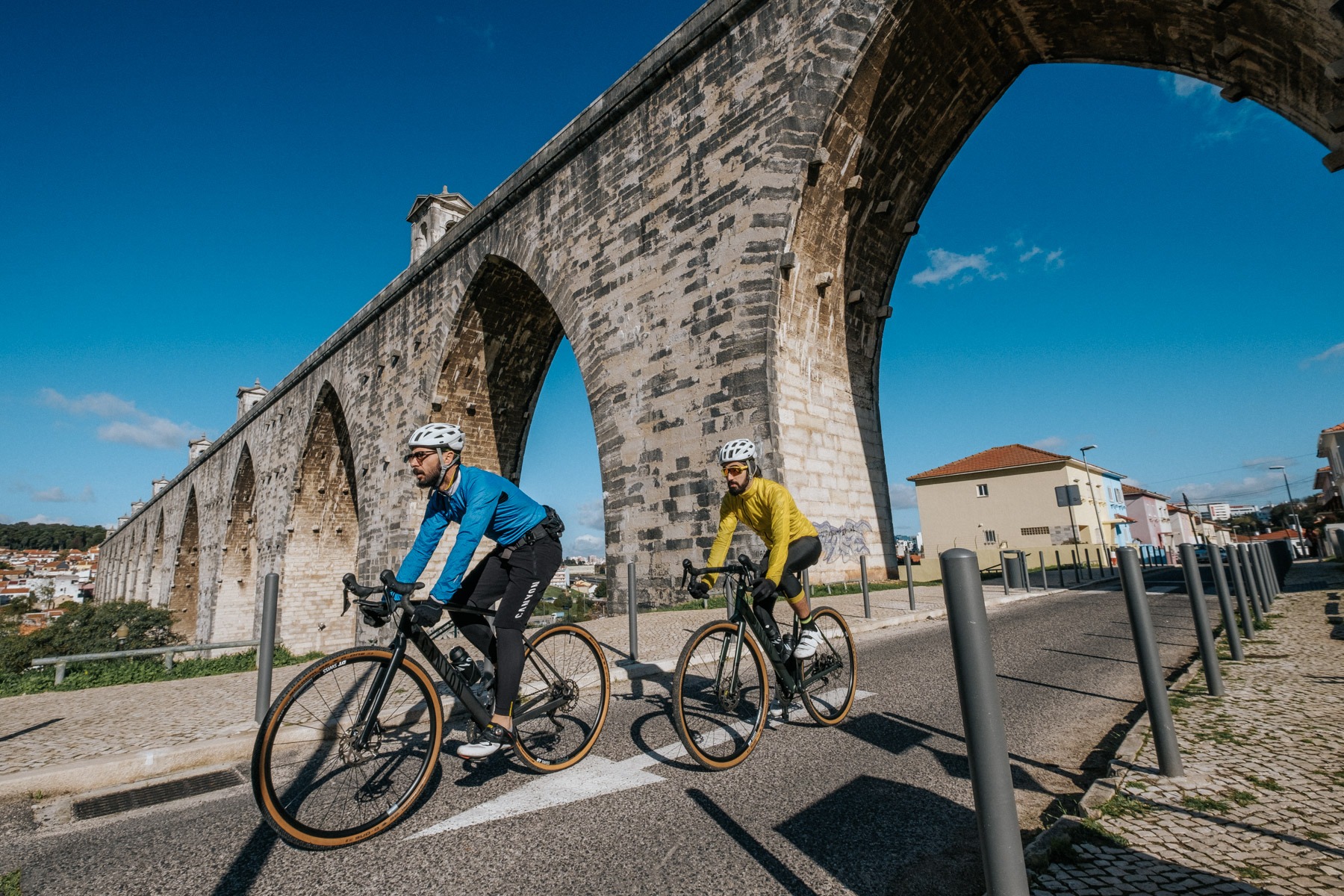 Although the route starts in LISBON BIKE RENTALS and it passes through the bairro alto, Principe Real next to the highest point heading to the incredible Aqueduct that was Builth in 18 cent. So you could join the ride if you wish a ride full of photos and stoping points.
Route Guide
The first 11.7 Km of the ride follow the same directions as my route so please have a look at that for more details about the start of the ride. https://www.lisbonbikerentals.com/our-bikes/
DIFFICULTY
The route follows tarmac, cobble stones and gravel forest roads mostly in good condition. It's rated as a 6 out of 10 for overall difficulty due to scarcity of ride without stopping, or extreme climate conditions as summer. After all, you are in one of the most populate areas in Portugal, so consider it to plan to get snacks and water you will find it everywhere.
After approximately 5Km you will reach the village of Serafina. Take a right here and follow the main road for approximately 1 mile, then take a right on to Coole Lane.
Reaching Monsanto Parque this marks the start of a really enjoyable section of the route using mostly traffic-free rural lanes. After a few hundred yards you will notice a lane off to your left sign-posted for the Monsanto Cycleway. You could take this lane as it does eventually rejoin the loop, but for this route just continue straight on.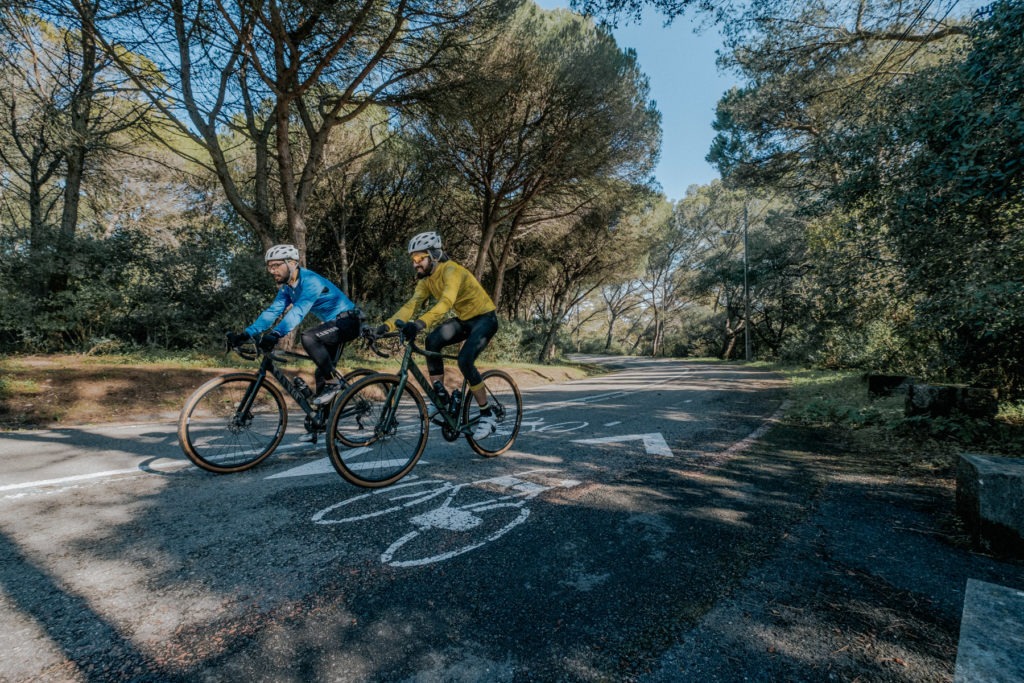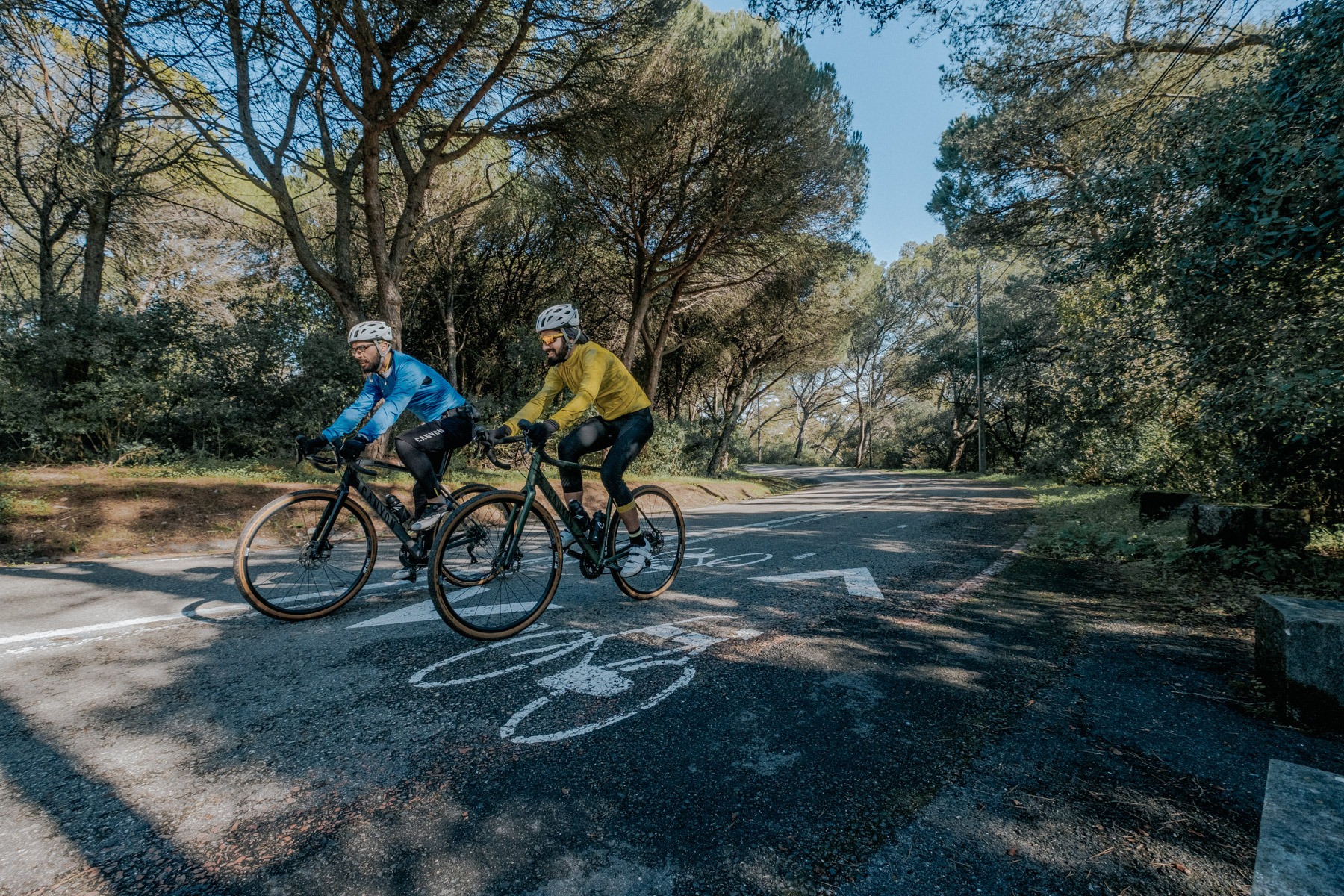 This next section forms part of Sintra Natural parque . After just over ½ mile take a left opposite a large house and long driveway. These lanes are really quiet, mostly flat and generally in good condition so you can really roll along at a nice speed.
After 2 miles go left on to Belem Lane (don't worry the road is much nicer to ride on than the name would suggest!). Follow this lane until you come to a junction and then go left.
jawhgdakhdgkjhdlkj. whjdkgjwqhbljknbdln ddjdhljnlkajnsdlçknda
khjwgkjhdbkaebdkljbljdnlksnalkdhlashljshakjhkljhgslkuaghsljdglajsdbljabsld
Recommended bikes
OTHER EXPERIENCES